Consumer facing companies must be able to gather and manage the right data, develop intuitive features, and apply analytics that generate effective insights for their business plan. Competitive advantage lies in the use of data streams from sales, operations, inventory, revenue, and media to improve customer acquisition, targeting, experience, and content delivery. From product recommendation engines, supply chain, pricing and promotion optimization, and customer analytics, SFL Scientific can develop the business intelligence and big data view needed for retailers and manufacturers.
Move beyond traditional business intelligence and business monitoring stages with data and analytic investment. Apply analytics to solve customer-centric business problems using data science to understand and quantify behaviors, preferences, patterns, interests, and predict their value.
Recommendation Engines: Localized, personalized promotions, aggregating data from across platforms and devices into single stream to recommend products in real-time
Analyze Brand Sentiment: Reducing customer attrition, improving cross-sell and bundling of services, increase customer satisfaction
Sales and Performance/Product Optimization: Improving customer acquisition, prevent customer lapse and targeted win back. Use NLP to analyze emails, surveys, and customer communication to identify best service mode and response language.
Segmentation: Leverage data mining and engineering to create meaningful groups and micro-segments at both product and store levels. Develop models to monitor and align store performance, product performance, product attributes, store attributes, and demographic data.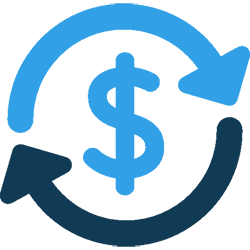 We build data science tools and platforms, approaching profitability improvement in broad categories:
Store Layout and Location: Merchandize and improve same-store revenue using in-store location data. Create models to best bundle and feature product groups for individual stores.
Ad Optimization: Develop models for ad types, placement location, personalized and location-based ad management, and shopping cart abandonment or next-best-product analytics. Develop tailored offers through online behavioral analysis and web analytics.
Call Center: Optimize performance, service levels, and recommendations through call center analytics, natural language processing, and automated systems.
Supply Chain: Develop advanced supply chain models, to predict product routes, demand, as well as predicting staffing needs, giveaway and in-store promotional success, combination orders and packaging, and cash register data collection for predictive analytics input